HELP OTHERS & SHARE THE Y STORY
Each year, volunteers help us make our community a better place to live through the Harrison Family YMCA's Annual Campaign.
THE ANNUAL CAMPAIGN IS ABOUT PEOPLE
You know the challenges that we have faced in Nash and Edgecombe counties. People of all ages and backgrounds have struggled to reach their full potential. But where society falls short, the Y – and donors like you – step in. Working with generous donors like you, the Y has provided everyone the opportunity to be healthy and thrive, connect with others, and contribute to a better community for many years.
IT'S AN OPPORTUNITY TO HELP OTHERS AND GIVE BACK TO OUR COMMUNITY
The Rocky Mount Family YMCA, Inc (d/b/a Harrison Family YMCA) is a 501(c)3 charity and one of the largest philanthropic organizations in the area, dedicated to helping children and families live healthier, more productive lives in spirit, mind, and body. Our YMCA needs volunteers like you to make the Annual Campaign possible. Annual Campaign volunteers are passionate about the YMCA and our good in communities. They visit YMCA programs and learn how we make an impact every day. They meet with donors face to face, online, or wherever is convenient for them, and they discover what motivates each donor to give. They thank donors and attend Annual Campaign events when able to, such as kickoffs and victories. They support and rally for our Y because they understand that we are more than a gym. That is needed now more than ever.
Donating and Pledge Options
Annual Campaign Volunteer Trainings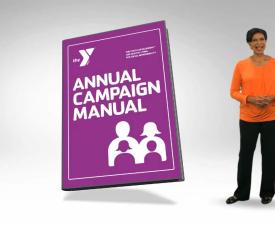 Annual Campaign Volunteer Video