STAY WITH US
We appreciate all the positive messages of support we have received since we had to close our facility to our members. We are grateful to have such a strong Y community - supporting each other and our YMCA.
Even though the Y facility was closed, we've had close to 70% of our members continue to be our cause-driven partners and choose to #StayWithUs, because you understand the Y is more than a gym. Thank you for making a difference by being part of the Y family. Through your continued support, and the commitment of our staff, your Harrison Family YMCA has been WIDE OPEN, busy helping to fill gaps to meet needs in our community.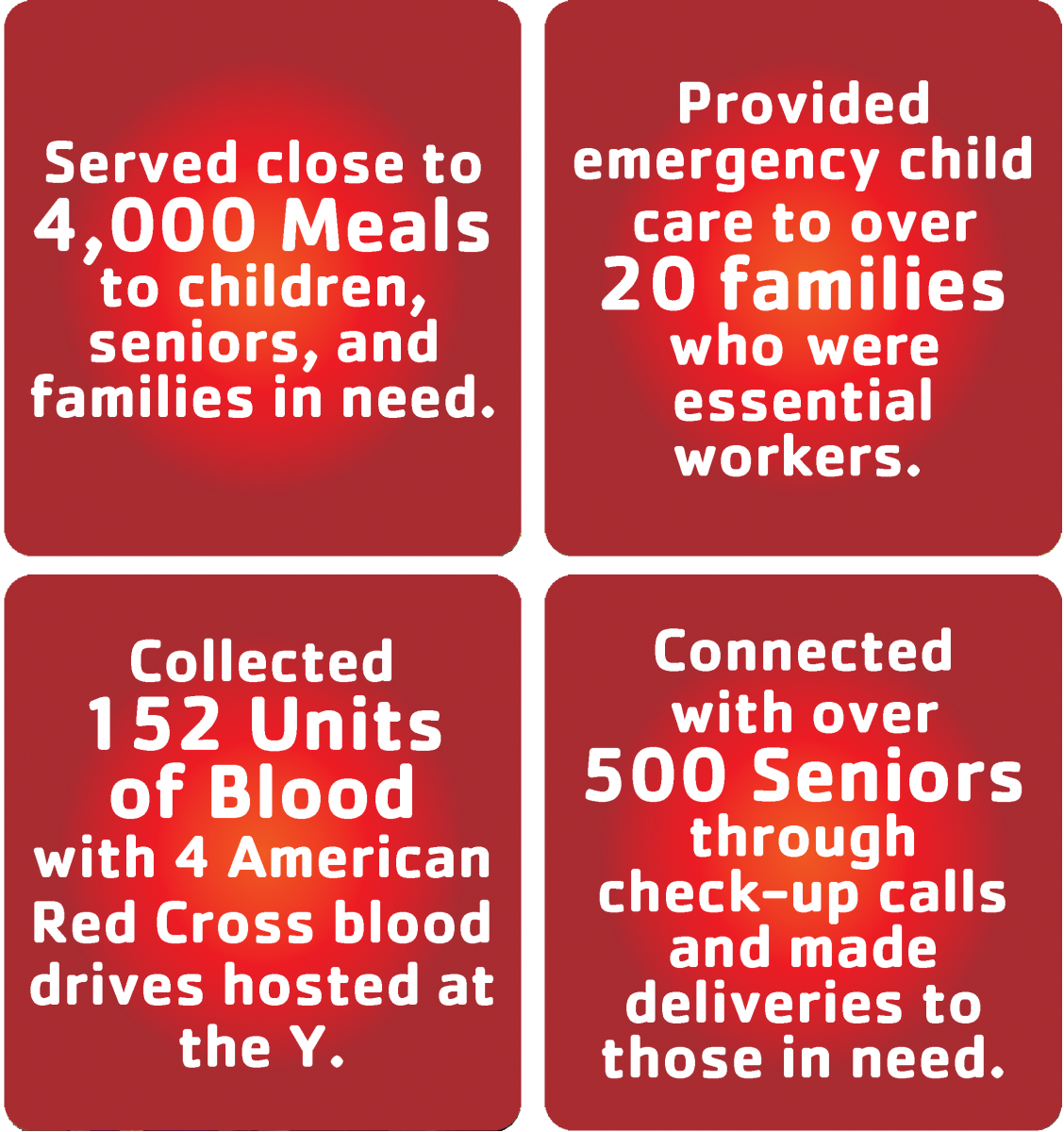 Thank you for your partnership, your patience, and your trust. Your participation and engagement make our YMCA the organization it is. The Y is not a place. It is a collection of people joined together, all of us, committed to improving lives and strengthening the community.
Thank you for being patient while we work on decisions and logistics behind the scenes. These are hard times for everyone with many unknowns. We know that our community relies on our YMCA not only as a place to be active and exercise, but also as a safe space where we can come together to build connections and find friendships. Now, more than ever, we need to band together to provide friends and families with the help and encouragement they need during these uncertain times. We are asking you to #StayWithUs as a cause-driven member so that we can continue our mission of strengthening community.