OUT OF THE WORLD!
These dates are subject to change as the current COVID-19 pandemic continues to delevop and effect our community. Please stay tuned for updated information as we navigate this situation. Click here for more information regarding our response to COVID-19.
Friday, April 3rd from 5:30p.m. - 8:00p.m.
In this Parents' Night Out, get ready to blast off with our outer space theme obstacle course & scavenger hunt. We will have an evening full of activities that are out of this world fun! Registration is required by Thursday, April 2nd.
POOL LUAU
Friday, April 17th from 5:30p.m. - 8:00p.m.
Are your kids ready to have fun in our pool!? In our Pool Luau, kids will participate in a variety of active games with pool toys! This will be held in the shallow end of the pool. Registration is required by Thursday, April 16th.
Pizza, snack, and juice provided is provided at all Parents' Nights Out!
Ages
5-12 (school aged)
FEES
$10/child | Y Members
$15/child | Community Members
Click here to register online or download this form to fill out and turn in at the front desk.
For more information, contact Ivy Averette at 252-972-9622 x. 239 or iaverette@rmymca.org.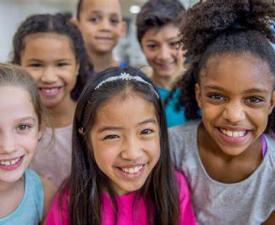 Learn more about Family Easter Event.
Friday, April 3, 2020 - 5:30pm