GET YOUR GROOVE ON WITH A NEW GROUP EXERCISE CLASS!
New Zumba/MixxedFit Class
STARTING MARCH 10TH!
Will take place on Tuesdays from 6:40 - 7:40 p.m.
Zumba/MixxedFit will include your traditional Latin-inspired dance cardio for the first half. The second half will be MixxedFit, which is a fun form of dance cardio with hits you hear on the radio!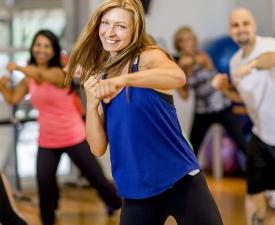 More Group Exercise Classes
Tuesday, March 10, 2020 - 6:45pm