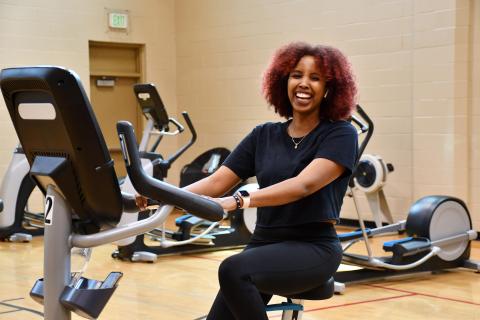 Available Membership Services
FOREVER THRIVING. REOPENING WITH CARE.
We are Re-Open and Ready for You! Our Indoor Fitness Center is now open at a 30% capacity and following all local, state, and national guidelines. Your family's health and well-being have always been our top priority, and that remains especially true as we welcome you back to the Y. COMPLETED WAIVERS WILL BE REQUIRED UPON ENTRY. CLICK HERE TO COMPLETE THE WAIVER ONLINE.
Hours of Operation
Mondays - Fridays 6:00 a.m. - 7:45 p.m.

Saturdays 10:00 a.m. - 2:00 p.m.

Customer Service Hours: Mondays - Fridays 8:00 a.m. - 5:00 p.m.

Indoor Fitness Center does not require reservations but is closed from 9:00 a.m. - 11:00 a.m. for Medically Prescribed Fitness Members Only.

​

Other areas and classes are on a reservation system for the areas listed below.

Locker Rooms are also open during all operating hours. Please abide by all posted social distancing guidelines while using this amenity.
Available For Reservations
Lap & Open Swim
Water Fitness Classes

Indoor and

Outdoor Group Exercise Classes
Indoor Les Mills Virtual Classes
Basketball
Pickle ball
Racquetball
Child Watch
Member Areas to Phase in at later dates
We will not be opening the Sauna, the Steam Rooms, or the Whirl Pool at this time. These areas will come back on in stages.
---
MEMBERSHIP QUESTIONS
We are excited to be able to open with care to serve members in spirit, mind, and body. As a reminder, all of these available options are for active members only. If you inactivated your membership at any point (including holds), please e-mail customerservice@rmymca.org to make your membership active again. You must reactivate your membership before reserving a time slot. If you are interested in looking at our financial assistance option, please reach out to that same e-mail.
---
Thank you for supporting your YMCA. We have always adapted to the needs of our community and need your continued help to stay strong and able to serve in new ways. #StayWithUs #BetterTogether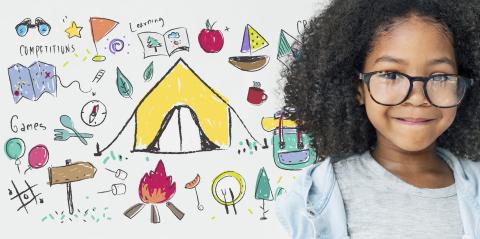 Out of School Care
HERE FOR YOUR OUT OF SCHOOL CARE NEEDS
Our Out of School Care Programs have been updated for Learning Academy and After School Care, beginning October 19th, with the updated plans from Nash County Public Schools.
The Y is here to provide programs for your out of school care needs. We understand that taking care of your children is not just "caring" for them, but continued learning support, teaching character values, and more. We also work hard to provide flexibility and affordability within our programs.
We focus our curriculums in the following practice areas:
EMOTION MANAGEMENT:

Adults support youth to be aware of and constructively handle both positive and challenging emotions.

EMPATHY:

Adults work with youth to relate to others with acceptance, understanding, and sensitivity to diverse perspectives and experiences.

PERSONAL DEVELOPMENT:

Adults encourage youth to act, persist, and initiate goals and outcomes even through the ups and downs of difficult situations and challenges.

RELATIONSHIP BUILDING:

Adults foster experiences where youth plan, collaborate, and coordinate action with others.

RESPONSIBILITY:

Adults develop youth to be reliable and committed and to fulfill obligations and challenging roles.
For more information, please contact Youth & Family Director, Ivy Averette, at iaverette@rmymca.org.