Last Day to Donate!
May 18, 2021
Donate
HEALING OUR COMMUNITY
Now, more than ever, we all need healing. Rising unemployment. Out of school learning loss. New educational models. Increased support needs for families. Social isolation. A public health crisis. The pandemic dramatically impacted our community and our YMCA.
Our organization suffered significant economic loss and setbacks due to suspending Y operations and delivering limited services. Yet, our Y has spearheaded efforts to support our neighbors in need. We are taking these efforts and hoping to expand on them in 2021 to help heal our community as we focus on hunger relief efforts, combating learning loss in area youth, continuing ongoing efforts to create more affordable access to YMCA programs and services, and sustaining our organization's strength.
---
---
Learning Loss Prevention
Hunger Relief
Access to A Healthier Lifestyle
Membership Benefits
As a non-profit, community-centered organization, we are positioned to help everyone succeed by offering our financial assistance to those in need and opening our doors to all. The Y also offers each and every member a complete package that includes full use of our entire facility with many different programs and activities to choose from. THE Y IS FOR EVERYONE!
Check out all the benefits within your monthly rate, at no extra charge:
Coach Approach Program- designed to support you in pursuit of your health and wellness goals. A wellness coach will meet with you to discuss your needs and interests and together you will develop an achievable plan for success

Child Watch Care- available up to 2 hours, free for members

Group Exercise Classes- available to all members with multiple fitness levels and fun

Water Fitness Classes- available to all members providing low and no impact exercises

Racquetball Courts (1)- available to reserve or whenever open to all members

Basketball Courts (3)- available for open and structured play depending on current schedule

Upgraded Cardio & Strength Equipment- updated every 3 years

Free Weights

Walking Track

Recreational Pool & Competition Pool

Spa/Hot Tub

Sauna

Steam Rooms (2)

Locker Rooms including Womens, Mens, Girls, Boys and Family

Monthly Loyal Member Recognition

No contracts or commitments

New Member Orientation- allows all new members the opportunity to get acquainted with all work out equipment. Meet at the front desk: Mondays, 9:00-10:00 AM and 6:00-7:00 PM.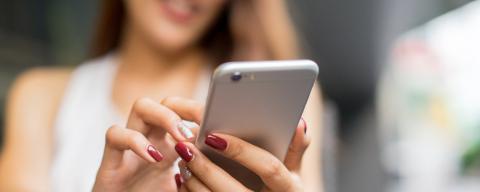 Reservations and Schedules
Y MEMBERS, RESERVE YOUR TIME AT THE Y!
We are excited to share our reservation system for your time at the Y for many of our membership services. You must be an active member to make a reservation. Take a moment to click and sort by various categories to find the exercise option that challenges you and keeps you motivated! Please CAREFULLY review these guidelines to understand the reservation process. COMPLETED WAIVERS WILL BE REQUIRED UPON ENTRY. CLICK HERE TO COMPLETE THE WAIVER ONLINE.
YOU MAY ALSO RESERVE YOU SPOT ON OUR APP! SEARCH: HARRISON FAMILY YMCA ON YOUR APPLE APP OR GOOGLE PLAY STORE. IF YOU ALREADY HAVE THE APP, PLEASE JUST UPDATE IT!
Click the SIGN UP next to the option you would like to reserve! The option to print is at the top if you would prefer a paper copy. Users have experienced issues with Safari. Please consider using a different browser.
Please be sure to arrive 20 minutes early to your reservation to allow time for checking in.
You may reserve more than 1 reservation spot at a time.

All reservations can be made 72 hrs prior to the reservation time and the reservation closes 1 hr prior (child watch reservations close 2 hours prior).
If you need help reserving your spot, please call 252-972-9622 and one of our member services representatives will assist you between 8 am - 5 pm, Mondays - Fridays.