July Membership Special
BACK TO SCHOOL, BACK TO YOU!
The Y has always been a place where families can be active together, and now that is more important than ever. With back to school time right around the corner and so many activities for the whole family at the Y, NOW is the PERFECT time to join and save!
Donate school supplies or a backpack when you join the Y between July 12th and July 30th, and get 1/2 off your joining fee!
*Must bring new, unopen, unused items
All donated items will be given to children in need in our community.
Joining the Y
JOIN A COMMUNITY, NOT JUST A GYM
Find all documents and information regarding membership here!
Other Information:
Financial Assistance is available to those who apply and qualify. Annual Campaign Funds are raised to help provide this benefit to our community.

You must fill out an application to join. We are currently working on setting up online access to join as a member- stay tuned!

Joining fees must be paid if you are joining for the first time or if your membership is inactive for longer than 30 days and you have not paid a joining fee within the last year. Exclusions may apply if there is a promotional special going on upon your joining or re-joining.

If you wish to cancel, you must fill out a cancellation form 30 days in advance. You may find these forms at the Front Desk or we can email you one. Please contact setheridge@rmymca.org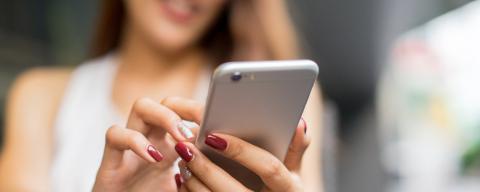 Reservations and Schedules
Y MEMBERS, RESERVE YOUR TIME AT THE Y!
We are excited to share our reservation system for your time at the Y for many of our membership services. You must be an active member to make a reservation. Take a moment to click and sort by various categories to find the exercise option that challenges you and keeps you motivated! Please CAREFULLY review these guidelines to understand the reservation process. COMPLETED WAIVERS WILL BE REQUIRED UPON ENTRY. CLICK HERE TO COMPLETE THE WAIVER ONLINE.
YOU MAY ALSO RESERVE YOU SPOT ON OUR APP! SEARCH: HARRISON FAMILY YMCA ON YOUR APPLE APP OR GOOGLE PLAY STORE. IF YOU ALREADY HAVE THE APP, PLEASE JUST UPDATE IT!
Click the SIGN UP next to the option you would like to reserve! The option to print is at the top if you would prefer a paper copy. Users have experienced issues with Safari. Please consider using a different browser.
Please be sure to arrive 20 minutes early to your reservation to allow time for checking in.
You may reserve more than 1 reservation spot at a time.

All reservations can be made 72 hrs prior to the reservation time and the reservation closes 1 hr prior (child watch reservations close 2 hours prior).
If you need help reserving your spot, please call 252-972-9622 and one of our member services representatives will assist you between 8 am - 5 pm, Mondays - Fridays.