SHARE YOUR STORY
Your story—whether it's about you, the people you know, or an entire community—has the potential to motivate others with real-life tales of how the Y not only promises, but also delivers positive change. Through your unique and special voice, the Y can share your story to bring people together to invest in our kids, our health, and our neighbors. If a story about the Y has meaning for you and you're willing to tell it, then we believe it's worth hearing. The only thing more important than the words you have to say is the untold lives your story touches. Please email us your story to help spread the word to marketing@rmymca.org.
EACH PERSON WHO SHARES THEIR STORY WILL WIN A "MY STORY MAKES AN IMPACT" T-SHIRT!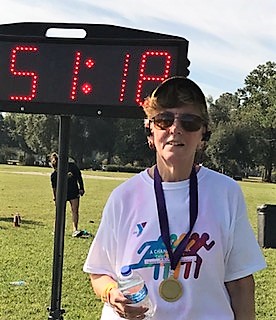 Susan Clegg- "I competed the Y's very 1st Color Run and was thrilled by how their Wellness Coordinator was there the whole time cheering us along the way! My story dates back to 1977 when I was diagnosed with cancer. I have also lost everyone in my family to cancer and have been lucky to make it to 60. I worked hard throughout those years to be heathy and thankfully became cancer free in 1991. In1994 I decided to participate in a Walk/Run in Boston, to raise money for the Dana Farber cancer institute, in honor of my Dad. It was my parent's wedding anniversary, and the event lasted seven and a half hours! That is when I found my love for walking and running. When I first moved to the area, I had gotten away from exercise and put weight on, just due to the busyness of life and not being able to find time for exercise. So, I started going to another gym, which was nice, but then they closed. I finally found the YMCA and ended up losing 30 lbs and 17 inches! I have an arthritic left knee and bone spurs, so the Doctor told me that I shouldn't run because it will ruin my knee, but that I could continue my walking, staying cautious of my knee and overall health. Losing the 30 lbs has now taken weight off of my knee and my Doctor actually congratulates me! The Y is the perfect place because everyone is always friendly and welcoming, which gives you a great atmosphere to stay motivated. The staff also recognize when others leave or when you don't see them for a while. They take the time to make sure you are doing okay. The Y is a place where you will see young and old, people walking and people on walkers, kids playing, a variety of different types of people, as well as staff smiling. It is an atmosphere that makes you want to keep coming."
Larry Dickens- A part of the YMCA's Cause is to strengthen our community, by helping to further those in need. That is what Mr. Dickens also reiterated about our YMCA. "I can't say enough about the Y. I could almost cry like a baby when I talk about what it has done for my son, and my family. You all are a life-saver." Mr. Dickens has four children, two daughters and two sons, one of which is diagnosed with autism and ADHD. "I have struggled with my own heart health problems, and added stress can only make it worse. Sometimes the exertion I am required to take with my son, can lead to that extra stress, which in turn may affect my health. I prayed for a while for some sort of help in finding a place for my son that could also give me the break I need for my health. After praying for a while, I finally found out about the Y and it's Summer Camp Program. The Y offered me assistance in placing my son in camp, and I was so thankful. The camp program allowed him to thrive. He was able to be with other peers and participate in activities that he normally would not be able to. He loves the swimming pool, and field trips were the most important thing to him. I want to make sure I am giving back to the Y, because of how much they gave to me."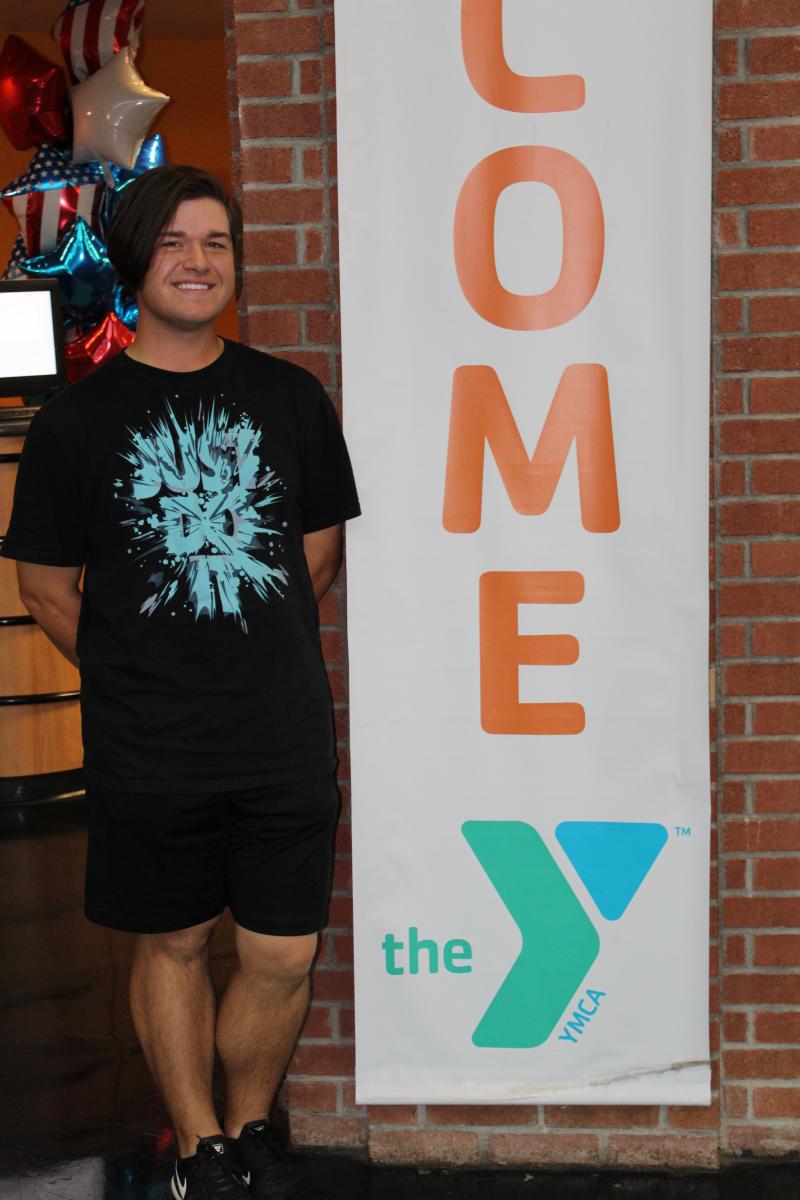 Dylan Johnson- "Monday, May 8th made 1 year for me on my journey of health. Last year on this day, I woke up, and I cried. I've always been active, but still have dealt with weight issues my whole life. I realized on this day that I needed to set an example and become the person I knew I could and wanted to be. I have been coming to the Y since I was a little kid; since it was downtown if that tells you anything! So, the Y has always been a second home to me. I knew that was a place where I could work towards being healthy in a motivating and welcoming atmosphere. The first 4 months, I lost 10lbs! There were days I wanted to give up, but I pushed myself. I give credit to Haley, Glenda, Alexis, Jaclyn, Rachel and Stephanie for always making my day! If I have had a bad day, they always make me smile and feel like a part of this organization. They have helped with my journey. I want to encourage anyone no matter what age or struggle to keep going and stick with it! I am now down 82lbs since that morning on May 8th, 2016. Thank you to everyone who has helped me along the way, and to the Y for being the family-oriented, safe, and secure place for me."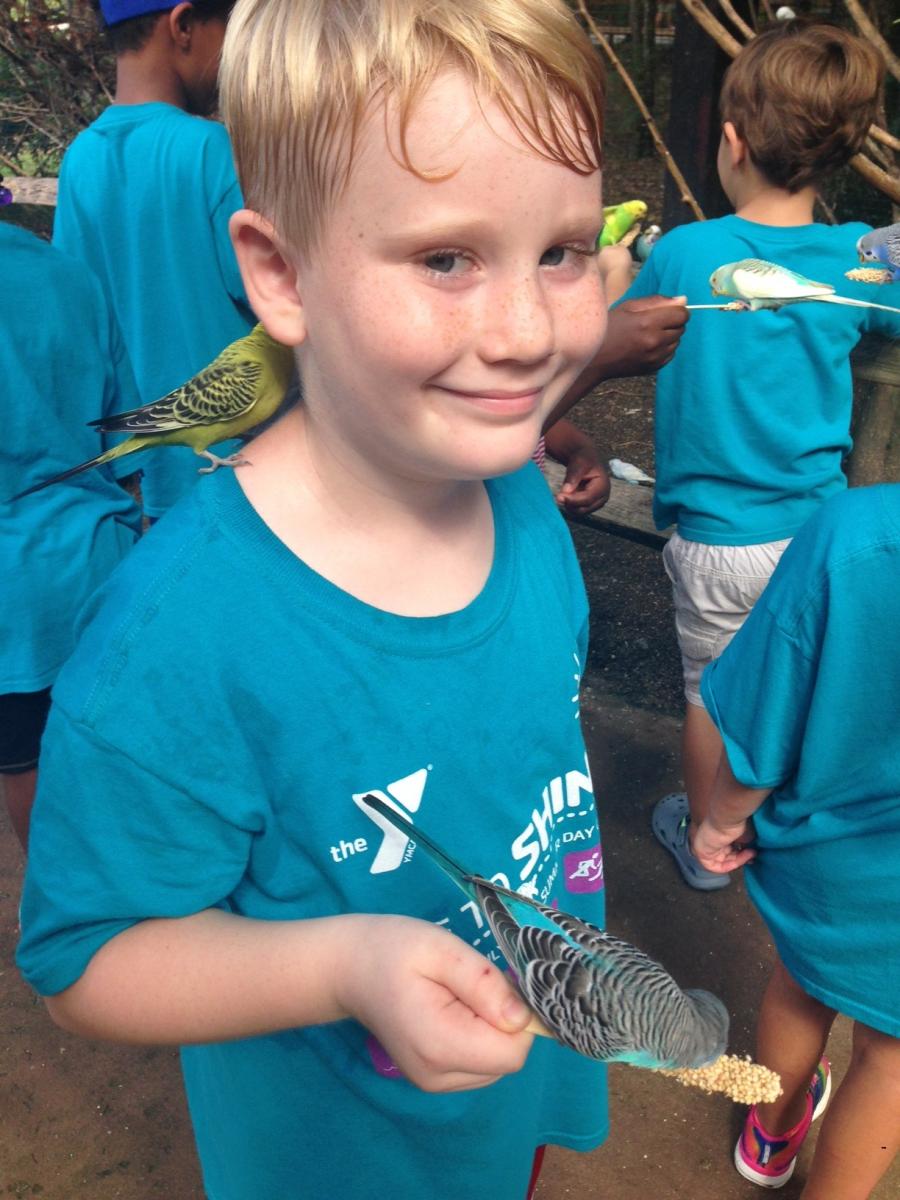 Brenda's Story- Brenda Yde hasn't always had the easiest of lives. She was awarded the guardian of her three grandchildren, Thomas, Sierra, and Alex due to the deprivation and uncertainty that they were experiencing the early part of their lives. She is raising them with the help of her husband, who is 83, disabled and unable to work. Brenda also lost her job due to breast cancer a couple years ago. As anyone can imagine, these circumstances can make life tough. Her situations have made it a struggle to stay healthy and provide the best care possible for her grandchildren. But Brenda doesn't give up. She found the Y and explained her situation to them. Thomas and Sierra were already enrolled in previous Summer camps and after school care with the Y. The Department of Social Services was funding their access until Brenda was awarded guardianship. Due to the financial burdens and situations in their lives, the Y was able to offer financial assistance for both grandchildren to continue attending after school care, thanks to funds raised by the Y's Annual Campaign. Thankfully, she along with her husband, were both eligible for the Silver Sneakers program through insurance benefits and were able to use the Y for membership to become healthier for themselves and their family. Brenda credits and thanks the Y every day for helping her have the strength to get her health back on track and providing an outlet for every day socialization. She says that she only made it through her medical issues with the assistance and support of the Y. "Sierra and Thomas have both flourished at the Y because of the caring, nurturing and exceptional staff. It is a safe place for them after school, providing not only transportation to the Y, but swimming, homework time, crafts and programs that are helping them develop into productive and cared for children. We love them and provide for them at home, but the Y loves them and provides for them through their programs and staff. I am so grateful that the Y was there for them and my family during this difficult time. Knowing they were at the Y gave me the peace of mind to get through this. I could not have made it without that," says Brenda.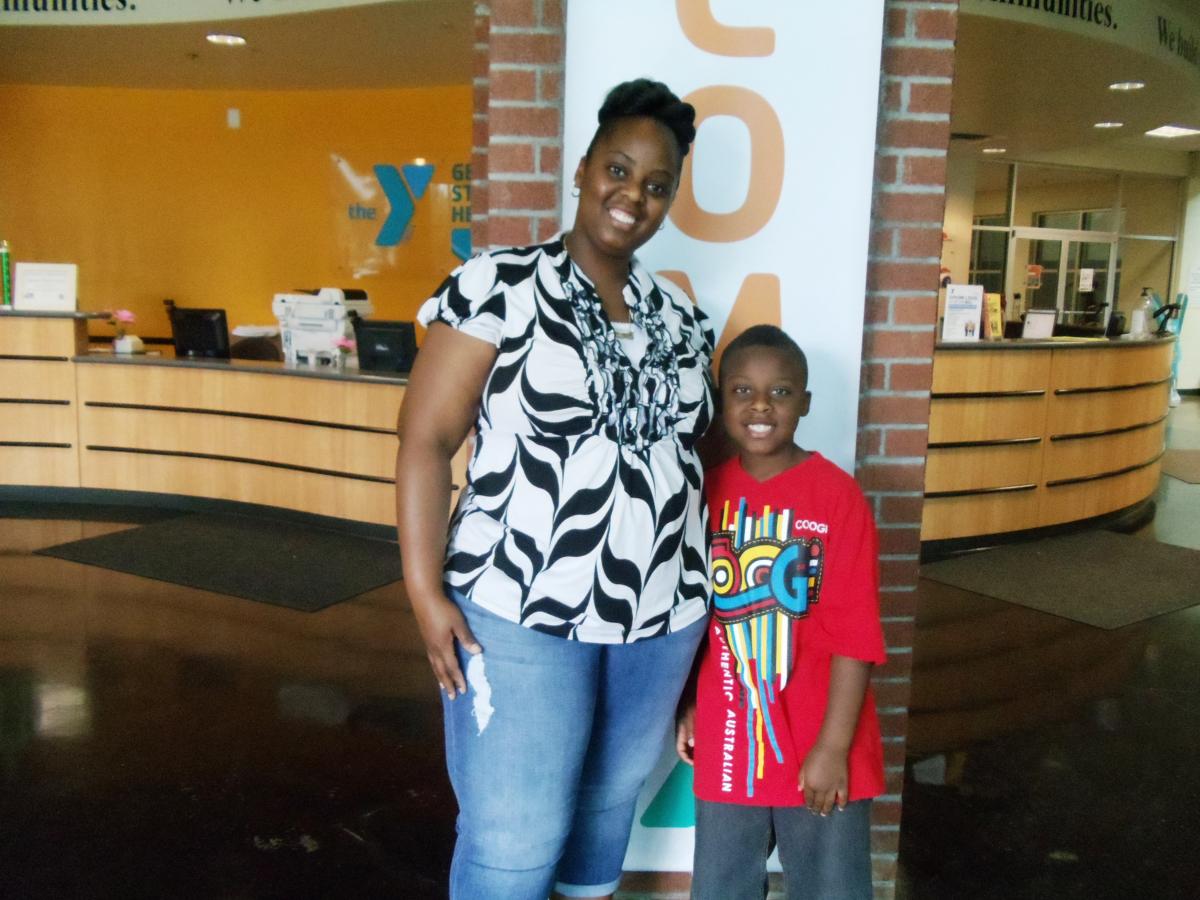 Leslie & Emmanuel Perkins- "The Y made a change for me. My son and I fell in love with the the Y's Holiday Camp last December. After losing my mom last February, I didn't have anyone to watch him for me while school was out for Christmas and while I worked. I signed him up and Ms. Vanessa ensured me that he would be fine and he definitely was! We both enjoyed it so much that we came back for Summer Camp 2014. It is a joy to know that your child is in good hands with such caring staff. Thanks for all you all do, you are appreciated."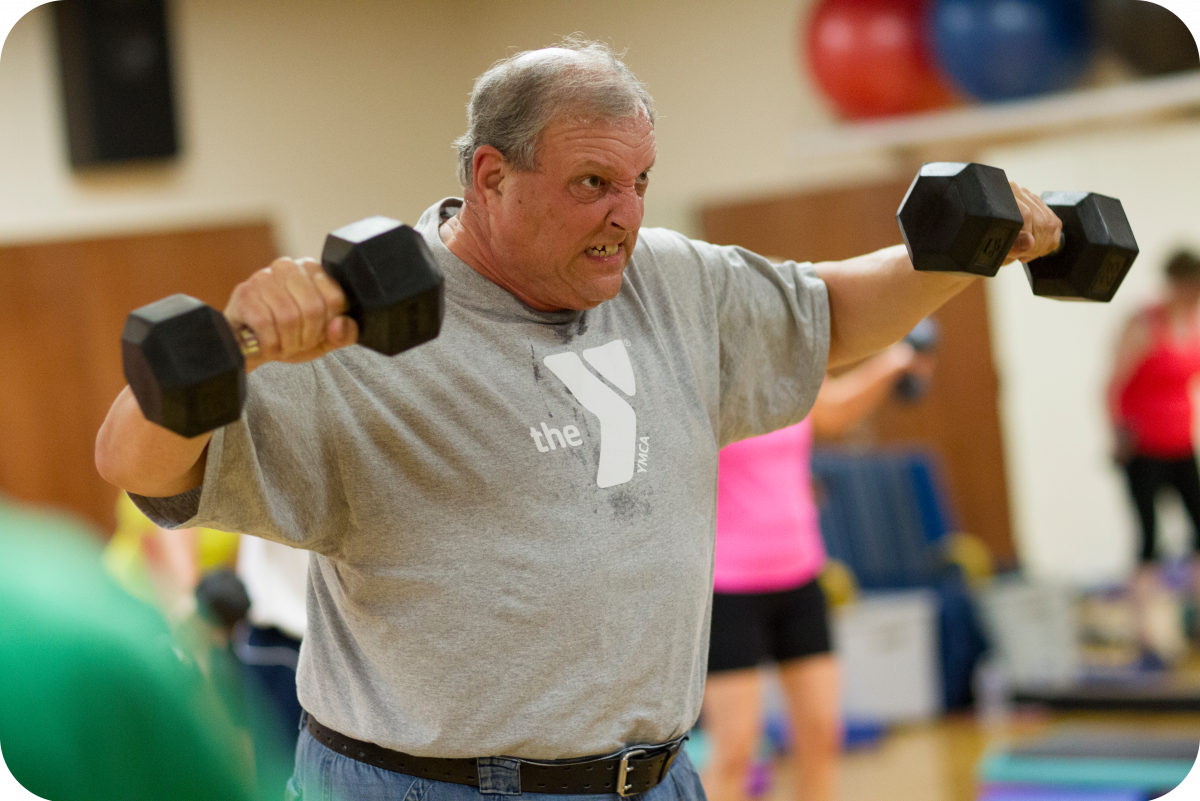 Allen Dickens-"Because of my exercise and education at the Y, I learned to notice when something was not going right with my body. I began noticing problems last December and to make a long story short, ended up having to go through surgery for an aortic valve replacement. This became very serious and I found a lot of support through people here at the Y. During my surgery, I missed the Y so much, more than anything else because losing weight, becoming a healthier person and getting involved with the community of people here is my life and what really makes me happy. I survived this because I worked out and noticed abnormal symptoms with my body and knew I had to do something. I can't say enough about how different and grateful I feel from this life-changing experience and the support of the Y."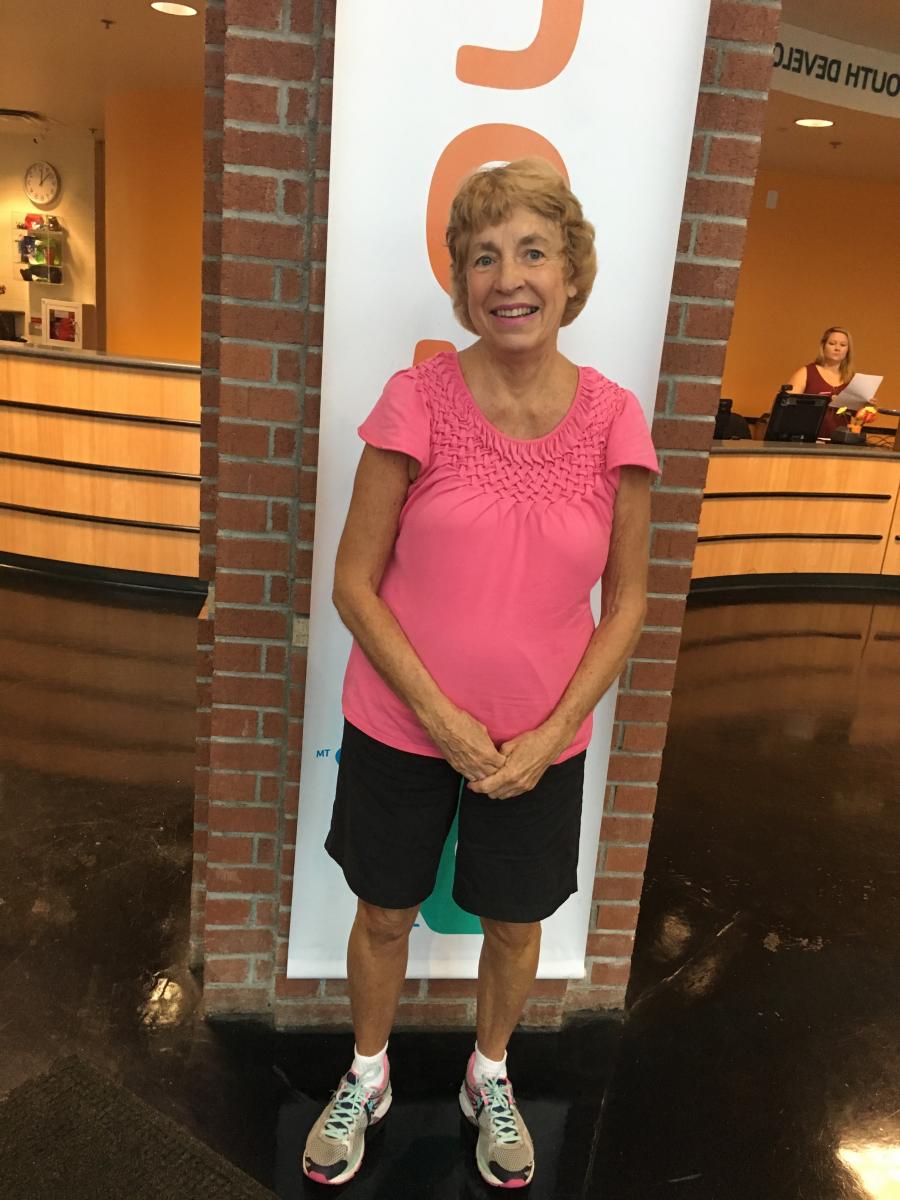 Lesta Martin-"In 2004, my husband and I moved to the Rocky Mount area to be closer to our family. Through the years, I had not been paying much attention to my diet, I was a HUGE meat eater and I began gaining weight. Well, I found the Y and started getting into water aerobics! I met many new friends and the socialization kept me motivated! The group of friends I have met in water aerobics meet together for lunch once a week, which is an amazing benefit of the Y- you will always meet new friends. To me, the social is just as important as the physical aspects of your health. I began losing weight at that time but was then hit with devastating news- I was diagnosed with breast cancer. My heart dropped, but I prayed on it. I decided I did not want to go through chemo therapy and I wanted to do it the natural way. So, I went to a plant based diet and excercised at least 5 times a week. I would use the treadmill, Silver Sneakers classes and line dancing classes. Because of this, I fought my cancer and the doctors were astonished! I have also always been on blood pressure medication with 3 medications. I have lost 30 lbs in all and am now down to only 1 medication! I appreciate the Y, the instructors and friends I have met here for helping me push through that time in my life and help me become healthier."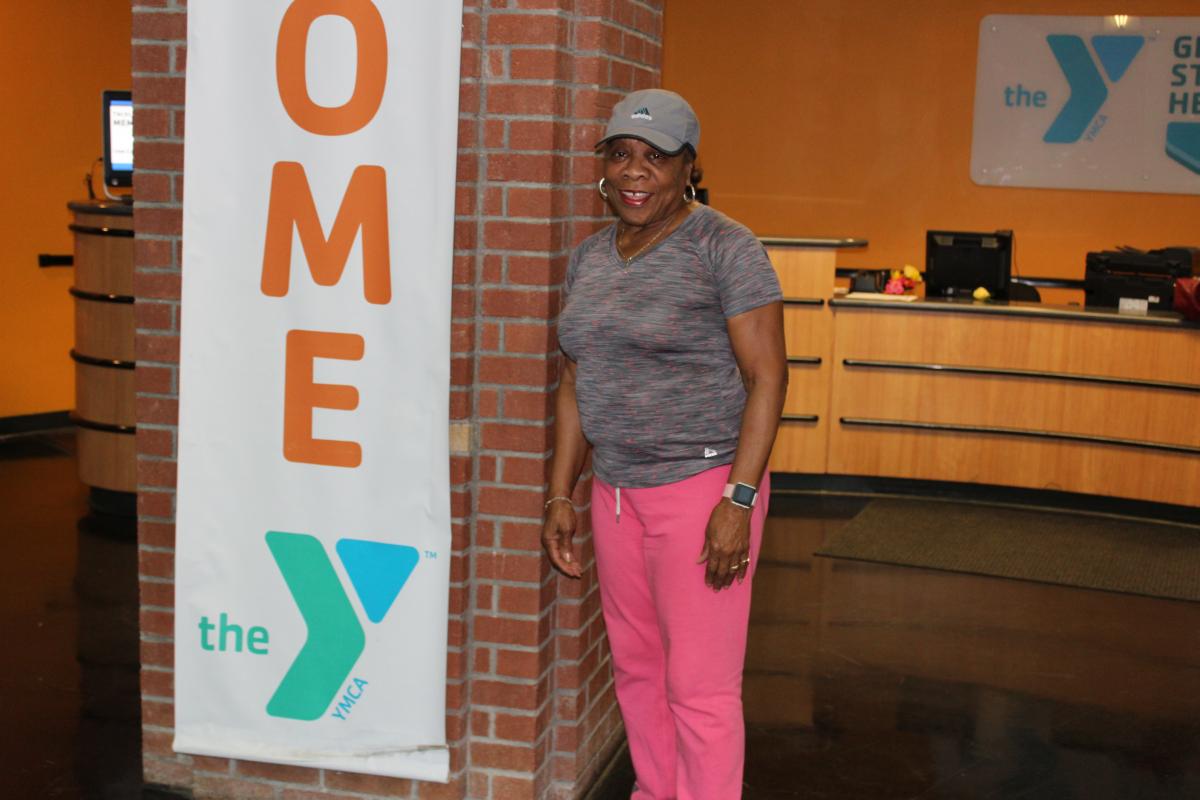 Ann Sykes- "I moved to Rocky Mount from New Jersey 10 years ago to be closer to my father. I worked at a law firm and began working out at another gym, but needed something more. At the time, I had high blood pressure, high cholesterol, and was diagnosed as prediabetic. I was on so much medication, which was just making things worse. The staff at the Y and the friends I have made here helped me to become healthier. I changed my diet and started exercising more. Staff told me to work on my upper body because I had issues with my legs. Through the increased exercise and social interactions, my cholesterol went from 235 to 187 in a year! I am a people person and believe that we can all learn from each other. I encourage members to come with their families, check on friends when they don't show up for a couple days, and help each other move in life. I have had a great life with a great career, so moving people is my next goal in life. That is why I want my story shared."
Read More Stories of Impact