RENT OUR Y FOR YOUR NEXT CELEBRATION!
Book your next event or party at the Y today!
Must be a member in order to rent space in the facility.

Please include set-up and take-down time needed within your rental time when deciding how many hours you need to reserve.

Limited number of tables and chairs included in the hourly rate. Ice is also available.

Please do not tape things on the Y's walls, windows, or signs. Confetti or loose glitter is not allowed.

A $50 non-refundable deposit is required to reserve time and space. The deposit is applied to the rental fees.

Requested dates are not guaranteed until the registration is approved by the Director and a deposit has been taken.

Account must be up to date and paid in full before space can be rented.

The rental payment balance is due 15 days prior to the event.

Day of event time extensions are not available.

The renter must leave the facility clean and in the condition it was prior to the rental, including sweeping, disposal of spilled liquids, and placing all trash in provided receptacles.

The Y is not responsible for lost, stolen, damaged, or destroyed property while on the Y's premises.

Children must be supervised at all times.

Rental is for the multi-purpose room only and does not include access to other areas of the facility.
Multi-Purpose Room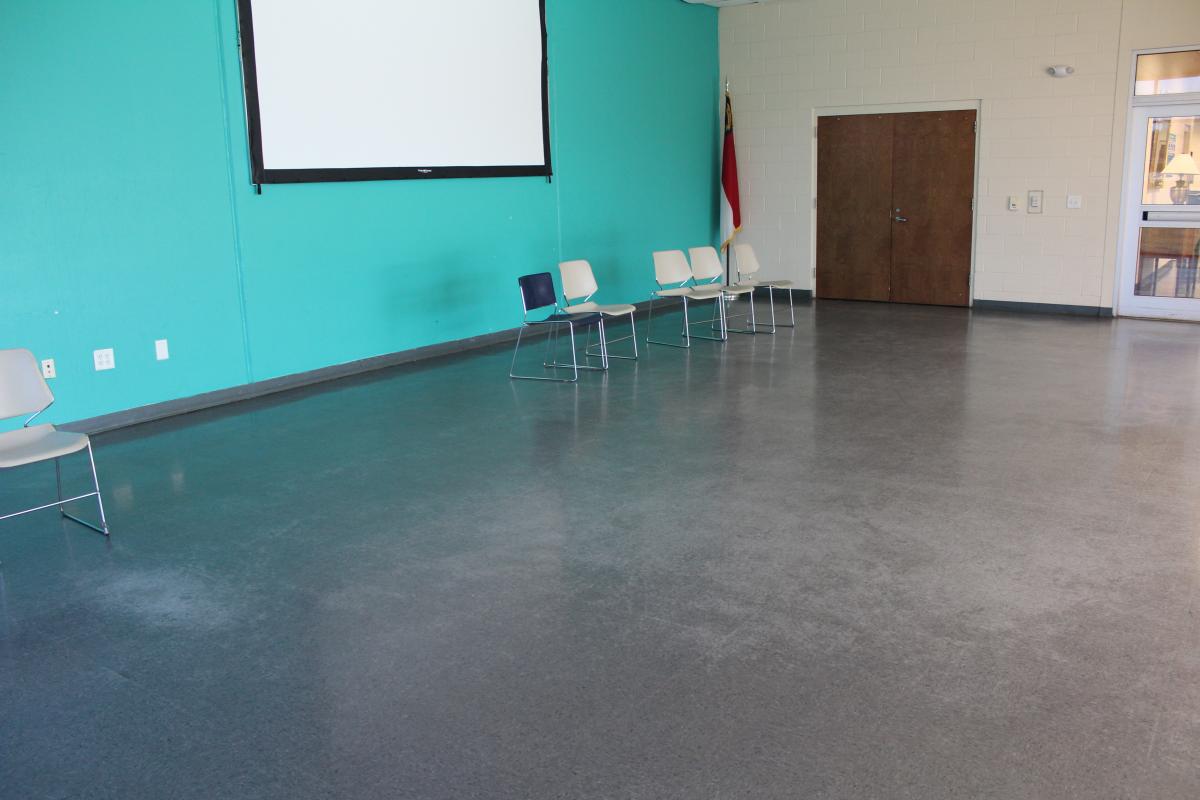 Small Side: Members: $75 per hour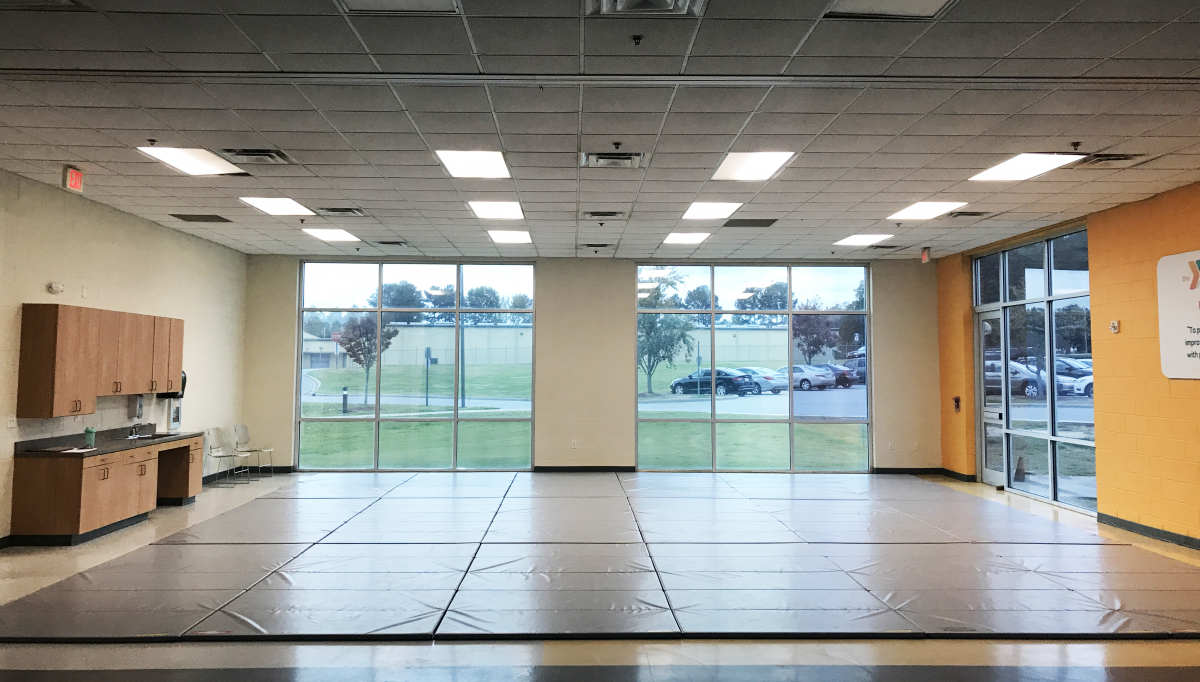 Large Side: Members: $100 per hour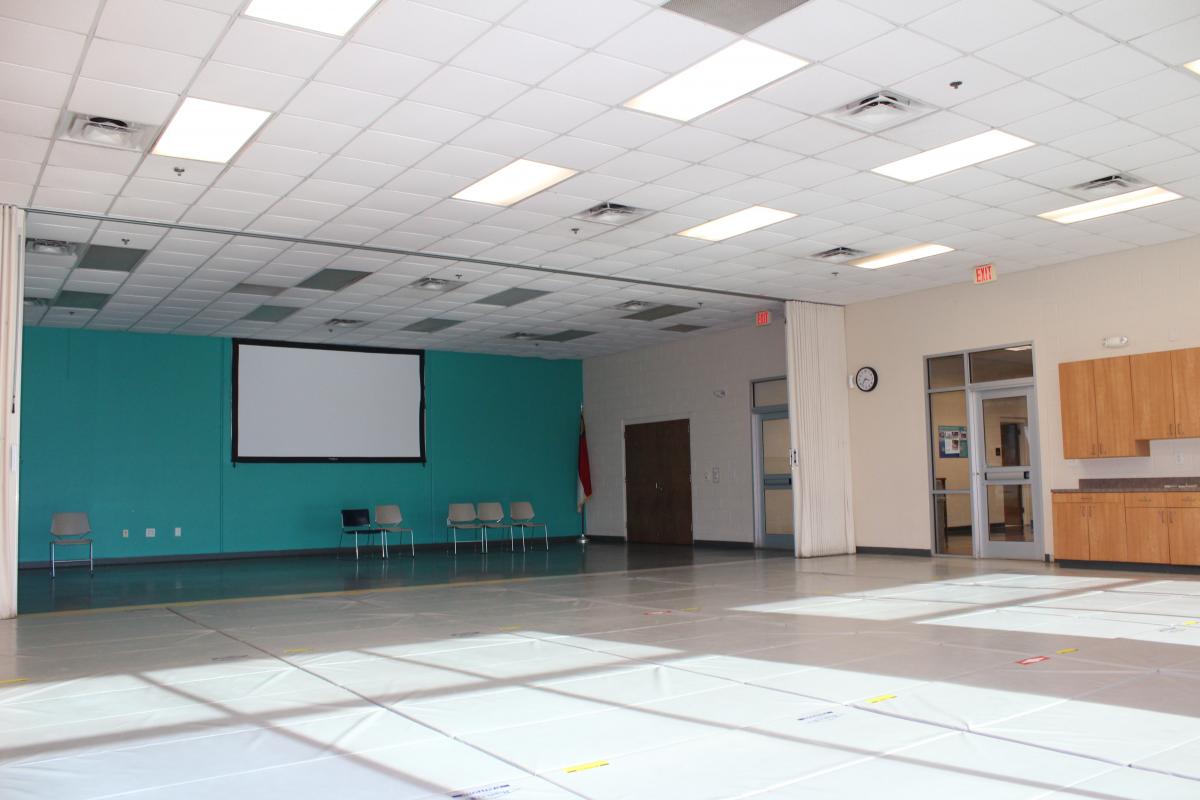 Whole: Members: $175 per hour

Hourly rate includes tables/chairs and ice
For more information, contact Doreen Zastenchik at 252-972-9622 ext. 222 or dzastenchik@rmymca.org.
Event Rental Registration Form